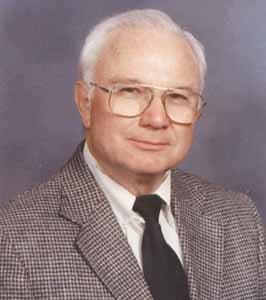 Robert M. Hinderliter, Biography
In 1992, Robert Hinderliter founded Power Washers of North America (PWNA), a national trade organization for Power Wash Contract Cleaners, in the September/October issue of The Rahsco Wats Blaster" out of a perceived need to address cosmetic cleaning environmental issues.
Robert earned his Bachelor and Master of Science degrees in Mechanical Engineering from Oklahoma State University. Following graduation, he served as a jet pilot in the Kansas Air National Guard, flying the Martin B-57 Canberra, while working for Cessna and Boeing as an aircraft designer.
Robert started selling pressure washers in April of 1973, delivering his first mobile power wash rig for another contract cleaner in December of that same year. Mobile Enterprises, a mobile power wash company, was another of his successful endeavors. He began and operated this business for 10 years, building the company up to 26 employees, five mobile power wash units, and over $1,000,000 in sales before selling it to devote all his efforts to the pressure washer distribution business. Since 1973, PowerWash.com has grown into a national supplier of Mobile Power Wash equipment, parts, chemicals, schools, seminars, and training videos. He also founded the United Association of Mobile Contract Cleaners in 2006, a national trade association for Mobile Contract Cleaners.
In 2010, Robert sold PowerWash.com to his son, Michael Hinderliter. Robert continues to be active in the industry as a speaker and writer, having addressed several trade associations, and authoring numerous articles on mobile power washing.
Robert Hinderliter - Vital Stats
President of RAHSCO Cleaning Systems of Fort WorthEnvironmental 

Chairman PWNA 

The Son of Leonard and Anna Lee Hinderliter who own a Cattle and Wheat Farm in Northwest Oklahoma near Quinlan. 

Graduated from Mooreland High School, Mooreland, Oklahoma in 1959. 

Attended Oklahoma State University, Stillwater, Oklahoma and graduated with a Bachelor of Science Degree (1964) and Master of Science Degree (1965) in Mechanical  Engineering specializing in Aircraft Structures

7 years experience in Design of Aircraft for Cessna and Boeing Aircraft Companies in Wichita, Kansas and as a Jet Pilot for the Kansas Air National Guard flying the Martin B-57 "Canberra" Jet Aircraft.
Robert is married to Sharon Ann (McGuire) from Plainview, Texas. They have 5 children (4 boys and a girl), and 12 Grandchildren (6 boys and 6 girls). Sharon founded Exquisite Carousel Creations specializing in Carousel Horses of all sizes and Victorian Gifts and is Co-owner of Burleson Gift Gallery (www.bgg3.com) with her sister Gail Fields.
Robert's oldest son Michael Hinderliter is also in the pressure washer business. Michael started Steamaway Mobile Power Wash when he was 18 years old to finance a college education. Michael graduated from UTA with a degree in Accounting and stayed in the Power Wash Contract Cleaning Business. Today Steamaway specialized in Truck Washing and Kitchen Exhaust Cleaning and has over 70 employees and operates in 4 states.